It's time for Brandformance with Native Advertising
Reach your target audience with relevant ads on popular websites and drive quality traffic that converts.
Launch Native Ads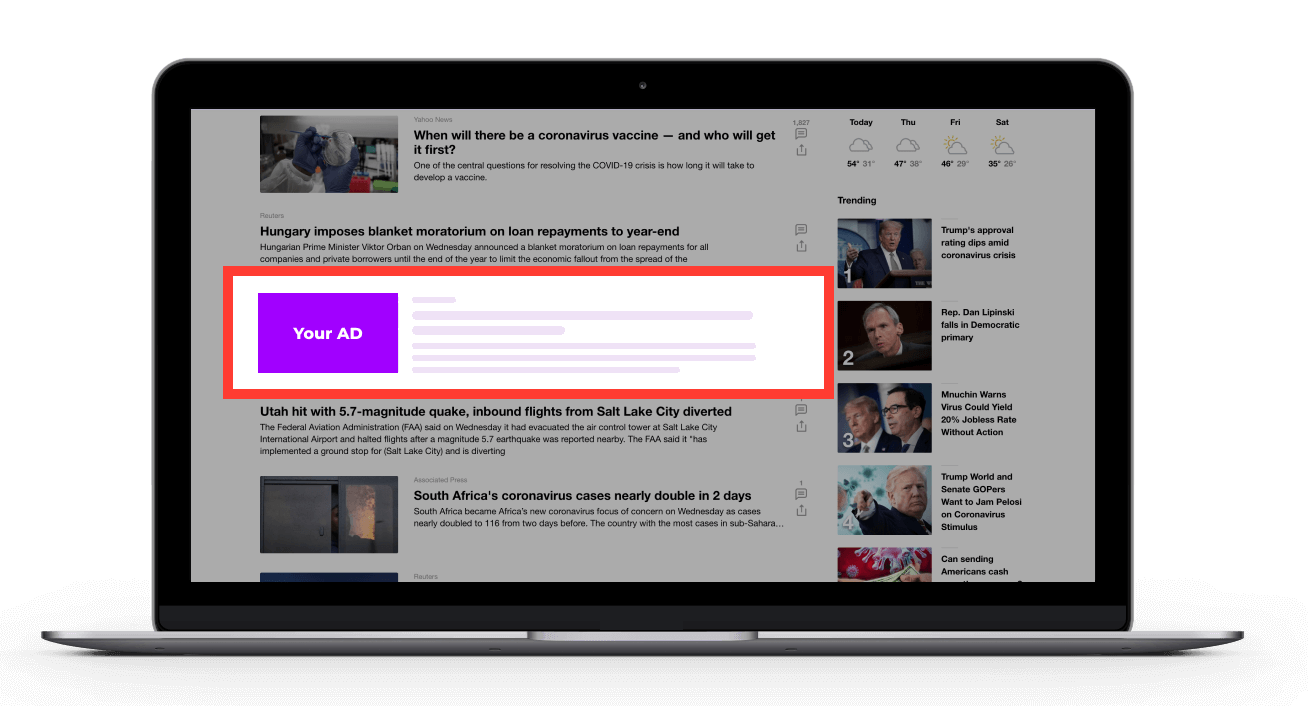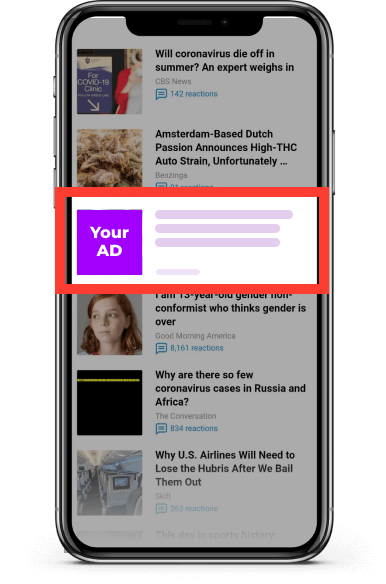 Sponsored
Age Doesn't Cause Wrinkles!
Special Media Insertion to announce Anti-Age Formula. The Most Advanced Solution in the History of Skin Care.
Sponsored
The 25-Year-Old Disrupting 150-Million Dollar Industry
Mark Johnson is in the experience business. Whether he's selling wheels in his Chicago store or filling orders for rewards program.
Sponsored
Haven't tried this premium music app yet?
Find out what you're missing right now. Three months of premium for $0.59 only.
Sponsored
The State of Grocery Shopping
This leading meal-kit delivery service works directly with farmers, butchers, and fishmongers.